Sweeper trucks are effective machines built to remove dirt, debris, and trash from roadways and street gutters. They mainly travel in urban areas and have been around since the days of horse-drawn carriages. There are many different models of street sweepers that have been developed over the years and there are common safety principles and hazards that apply to them all.
Sweeper trucks have many of the same safety procedures that other work trucks do. Most of them fall under one of two categories: familiarity with your machine and familiarity with your work location. All operators will need to be thoroughly trained before being allowed to operate a truck on their own. They must have adequate experience behind the wheel as well as a familiarity with the safety standards as provided by OSHA or any other applicable standards for the area.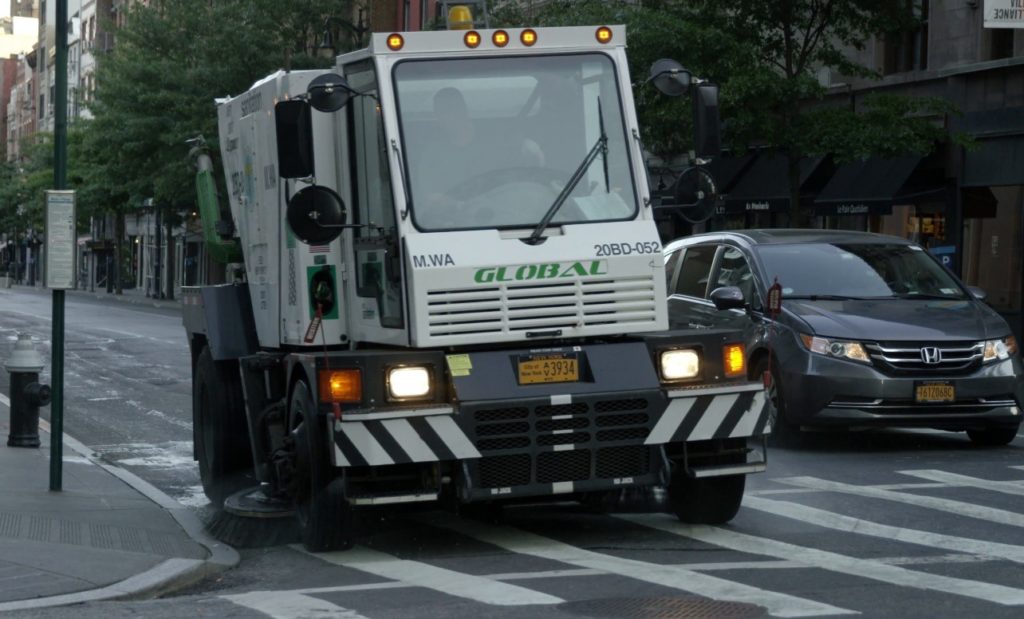 First, you must make sure that the operator's manual is inside the vehicle. This manual will have most of the important guidelines and safety measures you must abide by. You will then need to inspect the machine for damages and make sure all components are in working order. These components you need to inspect include but are not limited to:
Steering and Controls
Hydraulic Arms
Seatbelts
The vehicle's forward and reverse motion
Street sweepers are large and cumbersome machines, so extreme caution is required when driving them on the streets. Watch out for pedestrians and obey all traffic laws. Be careful when traveling in reverse or when driving around a curve. Street sweepers are so large that will often go onto curves. Never travel too quickly in order to maintain stability.
For more information about street sweepers or other related topics, visit the Hard Hat training website for training programs and numerous other resources. Good luck and stay safe!